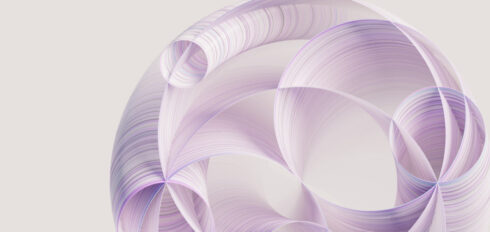 Today IBM announced a new AI and data platform called watsonx that is intended to allow enterprises to scale and accelerate the impact of AI with trusted data. 
IBM is offering an AI development studio with access to IBM-curated and trained foundation models and open-source models, access to a data store so users can gather and cleanse training and tuning data, and a toolkit for governance of AI aimed at making AI more easy to adapt and scale.
The IBM watsonx platform is made up of three product sets: IBM watsonx.ai, IBM watsonx.data, and IBM watsonx.governance. All of these product sets are geared at addressing the need for businesses to build their own AI models, or fine-tune available models, on their own data and deploy them at scale.
"With the development of foundation models, AI for business is more powerful than ever," said Arvind Krishna, chairman and CEO of IBM. "Foundation models make deploying AI significantly more scalable, affordable, and efficient. We built IBM watsonx for the needs of enterprises, so that clients can be more than just users, they can become AI advantaged. With IBM watsonx, clients can quickly train and deploy custom AI capabilities across their entire business, all while retaining full control of their data."
IBM watsonx.ai is expected to be available in July 2023 and provides users with a next-generation enterprise studio that allows AI builders to train, test, tune, and deploy traditional machine learning as well as newer generative AI capabilities through an open user interface.
Next, IBM watsonx.data, also expected in July 2023, is a fit-for-purpose data store built on open lakehouse that is intended for governed data and AI workloads, supported by querying, governance, and open data formats to access and share data.
Lastly, IBM watsonx.governance can be expected later this year, and it is an AI governance toolkit that is geared at enabling trusted AI workflows. It operationalizes governance to help reduce the risk, time, and cost that comes with manual processes, and offers capabilities to protect user privacy, detect model bias and drift, and help organizations meet ethics standards. 
IBM also plans to integrate watsonx.ai foundation models into all its major software products going forward, including:
Watson Code Assistant: A solution that accesses generative AI to allow for the generation of code with an English language command.
AIOps Insights: AIOps features with foundation models for code and NLP to offer heightened visibility into performance across IT environments.
Watson Assistant and Watson Orchestrate: IBM's digital labor products which are expected to be combined with an NLP foundation model to help improve employee productivity as well as user experiences 
Environmental Intelligence Suite: IBM EIS Builder Edition is intended to allow organizations to create solutions to address and mitigate environmental risks based on their own goals.
To learn more, visit the website.