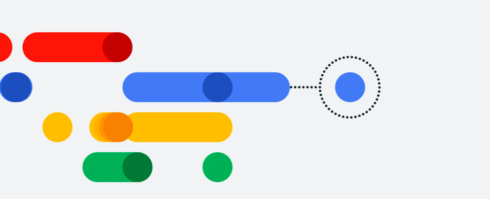 Google announced new APIs and products that make it easier, safer, and more scalable to start building with Google's AI models through Google Cloud as well as a new prototyping environment called MakerSuite.
For developers experimenting with AI, Google has released the PaLM API, which can be used to build on top of the company's language models. As of today, there is an efficient model available in terms of size and capabilities, with more sizes coming soon.
The API also brings users MakerSuite, a tool that allows for prototyping ideas and will have features for prompt engineering, synthetic data generation, and custom-model-tuning, supported by safety tools.
Google is also bringing generative AI support to Google Cloud's Vertex AI platform. This provides foundation models for generating text and images with audio and video coming in the future. With this, users can discover models, create and modify prompts, fine tune them with their own data, and deploy applications that use these new technologies.
Next, Generative AI App Builder connects conversational AI flows with search experiences and foundational models. The company stated that this tool is intended to help organizations build generative AI applications quickly.
Additionally, new features have been introduced in Google Workspace to help users utilize generative AI to create, connect, and collaborate.
A limited set of trusted testers now have access to a new set of features geared at making the process of writing easier. With this, a topic can be typed into Gmail or Google Docs and a draft will be generated.
"We're so excited by the potential of generative AI, and the opportunities it will unlock — from helping people express themselves creatively, to helping developers build brand new types of applications, to transforming how businesses and governments engage their customers and constituents," Thomas Kurian, CEO of Google Cloud, wrote in a blog post.